Ronald Kirk: Theology Editor

Earning his degree in 1974 from the University of California, Berkeley, Ron started his practice in professional landscape architecture, which now has completed projects throughout California. Entering Christian education, he soon became an eager student of the historic Reformed Faith and of America's Christian heritage of faith, liberty, justice, and character. Since 1980, Ron has studied and taught the Biblically and historically identified applied-faith view of life and education he calls Get Wisdom! Influenced by Marshall Foster and others, beginning in 1980 he founded a thoroughly Biblical system of education and crafted Christian schools emphasizing holy and practical faith, character, and excellence through dependence on Christ. He was ordained as a minister of the Gospel in 1984 by the American Heritage Christian Church and served as its pastor from 1991 to 1996. He served the Chalcedon Foundation, writing on applied faith and educational subjects. He has spoken at venues all around the USA. Most recently, upon thirty years' expression among orphans in the East African nation of Uganda, a legacy of his work in the hands of Godfrey Kyazze's Master's Institute for Education promises to completely reconstruct Ugandan education on historic Biblical principles. Ron is the author of the Nordskog Publishing title Thy Will Be Done: When All Nations Call God Blessed. Read his essay's on the Publisher's Corner. Ron married Christina in 1971, and together they have five children and fifteen grandchildren.
---
Michelle Shelfer: Managing Editor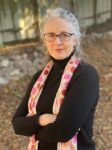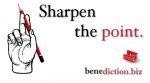 Michelle was born into a family of artists and became an artist herself in many fields, earning her MFA from UCLA in Motion Picture Animation and going on to become an award-winning filmmaker, poet, and musician. She worked in digital animation, then made a leap into business ownership with her husband, acting as CFO in an electronics import/export and recycling company.
Michelle and her husband, Jerry, currently lead a ministry advancing human dignity, at the heart of which is the book Prepare a Room: A Path to Peace and Healing for Those Hurt by Abortion, from Nordskog Publishing. They have also created an abortion memorial quilt using Michelle's artwork.
For the last seventeen years, Michelle has focused her gifts toward sharing the message of Jesus with the world through writings, teaching, films, art, and music, much of which can be found at the Baitstand and PrepareARoom.com. She edits under the name benediction.biz.
---
Aaron Ford: Graphic Designer

Aaron owns and operates a small graphic-design firm specializing in corporate branding and identity, with emphasis on website design. He serves as a corporate art and marketing director. Other specialties include publication design and project art direction. Aaron is a graduate of the Art Institute of California, Orange County and holds a Bachelor of Science degree in Graphic Design.
Aaron currently resides in Idaho Falls, Idaho, with his wife and three children.
---
Brent Nims: Webmaster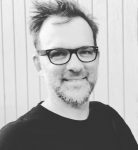 Brent Nims is a successful freelance design artist dedicated to creating compelling media. His expertise ranges from solid print campaigns to immersive web design and video production. Seventeen years of solid experience in corporate and entrepreneurial settings have yielded a sense for design that makes sense. Brent was webmaster for Gospel Light/Regal Books from 1999 to 2005. In 2011, Brent and his family hit the road in an RV as Newschool Nomads to explore the USA in what they thought would be a one-year journey. Four years later, they landed in Colorado Springs, where they are planning their next adventure.
---
Helen Cook: Publicist



PrimeStar Publicity & Public Relations offers cutting-edge, customized media strategies to publicize your book or product. Founded by media specialist Helen Cook, former vice president of the B & B Media Group, PrimeStar offers exceptional quality, affordable publicity, and public-relations services to the Christian and crossover marketplace.
PrimeStar's goal is to help companies establish momentum in the marketplace, achieve sustained media exposure through building lasting media relationships, increase book and product sales, create marketing opportunities, and establish credible and memorable brand awareness.
---
Nikola Dimitrov

Drawn by the love of Jesus in 1992, the Word of God became Nikola's foundation and priority. In 1994, he registered his first church. Four years later he married Helen, and they live in Bulgaria with their two lovely daughters, Anna and Mikaela. From 1999 till 2014, the family traveled around the country, preaching and teaching in churches at seminars and conferences. In 2014, they opened another church in their home city and in 2015 still another in a village nearby. Nikola is a devoted husband, father, pastor, Bible teacher, translator, small publisher, author, and helper at NPI. NPI published Nikola's excellent title The Four in One Gospel of Jesus, Chronologically Integrated According to Matthew, Mark, Luke, and John. More than anything, Nikola is yearning for a Glorious Global Church, without spot, wrinkle, or any such thing, but holy and without blemish.
---
Don Otis: Publicist

Don Otis is the founder of Veritas Communications, a publicity agency based in the Northwest. He is the published author of five books, hosted his own radio show, managed the Voice of Hope Radio Network, and produced both radio and television shows in Denver and Los Angeles. He has extensive experience with the media, having scheduled more than 35,000 interviews over twenty-five years, as well as being interviewed on 600 shows himself. His agency works with authors, nonprofit organizations, and ministries. He helps train authors and speaks at conferences about the importance of the media. He is also one of a handful of people who have reached the summits of all sixty-six peaks over 14,000 feet in the contiguous United States. For more information — www.veritasincorporated.com.
---
Sarah Kittle: Publicist
Along with her work as a publicist for Nordskog Publishing and other clients, Sarah Kittle is a television executive producer, host, editor, graphic designer, artist, and videographer. For years she has hosted and produced a Christian television show called Soul Check TV and worked with various Christian ministries. A born-again Christian, she loves Jesus, her family, and God's creation. Born in Alaska, she has lived all over the country, including California, Florida, Colorado, Hawaii, and Arizona. Her desire is to preach the Gospel, promote Biblical values, share God's love, truth, and peace, and be a positive influence in the world for Christ.
Now to the King eternal, immortal, invisible, the only God, be honor and glory for ever and ever. Amen. (I Timothy 1:17).
---
Nordskog Publishing utilizes several other professional, experienced team members in addition to those listed above, who are primary and key players on the team.
---
Desta Garrett: Founding Managing Editor Emeritus

For ten years, Desta channeled her penchant for perfection by working in law offices and volunteering to produce church bulletins. Then the Lord put her in touch with Verna M. Hall and Rosalie J. Slater, co-founders of the Foundation for American Christian Education in San Francisco. She began as a phone volunteer counseling homeschooling parents and soon graduated to digitizing microfiche of early American documents in period English, along with Greek and Hebrew words. For eighteen years she worked and learned in "the Ladies'" incredible personal library, assisting in research, technical editing, and producing all of their publications from draft to printed books.
When the Foundation relocated to Chesapeake, Virginia, in 2005, Desta became a private contractor, continuing to assist with the Foundation's publications, as well as publishing her husband's music. For ten years Desta worked with Nordskog Publishing, helping produce Bible-based books that spread God's Word and glorify Him, for the sake of the Gospel and for our Nation.
---
In Memoriam
Eugene Clingman : Founding Marketing and Promotions Manager

Dr. Eugene Clingman, A Friend & Co-Worker
By Gerald Christian Nordskog – Dec. 22, 2015

Eugene and I met in the late 1980s as members of the Southern California Council of Pastors and Leaders, introduced by Dr. Jay Grimstead. We became friends over the years, and after I sold Powerboat Magazine and began publishing Christian books, and his family had moved to Winona, I asked him to help me as a part-time consultant for Nordskog Publishing.

Quickly he became my "go-to guy," which included a variety of assignments. Eugene set up and maintained our book-sales software system and our E-books, and he was the coordinator with/for our distributors and authors. He handled our advertising and promotions and marketing and attended many conferences and book shows selling products representing NPI.

The last show Eugene attended, where he helped a new author with book signings, was last summer in Florida, before his final trip to Baja, California, for natural therapy, when his health prevented him from continuing. You know of his co-authorship with Dr. Grimstead of NPI's title, Rebuilding Civilization on the Bible: Proclaiming Truth on 24 Controversial Issues. I was privileged to also assist Eugene in the International Church Council Project with Jay.

I was always blessed to know that Eugene would be representing us at ministry and business events in the industry. The Bible says, "You know them by their fruit," and Eugene's character and integrity were of the highest caliber. I trusted him in his honesty, faithfulness and reliability, work ethic, and effort to do his best for NPI, as he did for ICCP and for Christ Jesus in advancing the Kingdom of God on earth, as he is now doing in Heaven. Gail and I respect and love Eugene, dear Edna, and all the Clingman family.

"And God will wipe away every tear from their eyes; there shall be no more death, nor sorrow, nor crying, and there shall be no more pain." Rev. 21:4
Eugene is survived by his lovely wife, Edna, along with seven of their ten children, who reside in Winona, Missouri.
Besides his work for Nordskog Publishing, Eugene also served with the International Church Council Project, a theological effort of Coalition on Revival. Eugene served several churches as an associate pastor and also as senior pastor of a small congregation. Eugene served with the U.S. Center for World Mission several years, his last assignment being interim manager of William Carey Library Publishing, in which he reported directly to the late Dr. Ralph Winter, founder of the USCWM. Eugene has published articles for Chalcedon Foundation's magazine Faith for All of Life. His education included a Bachelor in Theology degree from Berean Bible College and a Master of Ministry degree from Veritas Theological Seminary. Eugene also received his DMin degree from Veritas.
I have fought the good fight, I have finished the race, I have kept the faith. Henceforth there is laid up for me the crown of righteousness, which the Lord, the Righteous Judge, will award to me on that Day. 2 Tim. 4:7-8
---
Rev. Christopher Hoops: Founding Theology Editor (January 29, 1950 – July 17, 2008)
Chris Hoops was pastor of American Christian Heritage Church, Camarillo, California, with his sons, Chris Jr. and Michael. On July 17, 2008, Nordskog Publishing's founding Theology Editor Rev. Christopher Rory Hoops went home to his Lord after a lengthy and painful illness. As a longtime loyal friend, Rev. Hoops urged Jerry and Gail Nordskog to embark into the Christian publishing business after they sold Powerboat Magazine. Known as Chris to his friends, Rev. Hoops leaves an apt legacy to NPI with his contribution to our first four titles. (See his article on our title The Battle of Lexington.) Whether in missionary ministry to the Navajo and Hopi reservations, his founding Inland Christian Center Academy, or the founding of American Heritage Christian Church and other churches, Chris tirelessly served his Lord. He voraciously studied Biblical theology, with its apt expressions in Christian history. Christian liberty was his great passion. With great energy, Chris forged outlets for his acquired wisdom in the form of public speaking, classroom teaching, pulpit ministry, and political action. Among his outlets, Chris regularly contributed to Jerry Nordskog's Southern California Constitution Education Committee, speaking on America's Christian history and liberty. In all these activities, Chris became a well-known leader in Reformed and Christian action circles.
Rev. Hoops has been reunited with his oldest daughter, Erin, who died at age sixteen in an auto accident in Colville, Washington, where the family lived for many years. He is survived by his devoted wife, Gail, sons Christopher and Michael, and adopted daughters Bridgette, Tia, and Katie.