Sale!
Father's Day Book Bundle 2
From $5.18
Get free shipping with this book bundle by using discount code FATHERS2019 at checkout.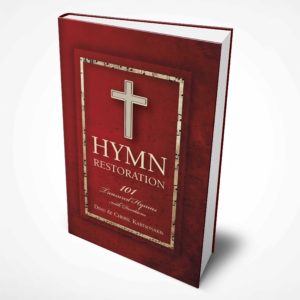 Choose an option
Hymn Restoration - Hardcover, 240 pages
Hymn Restoration - CD Set (4 discs)
Dino Kartsonakis's own spectacular piano interpretations of the 101 hymn selections featured in the newly released book Hymn Restoration: 101 Treasured Hymns with Devotions by Dino and Cheryl Kartsonakis. Now you can sing these amazing hymns along with Dino. The collection of 101 hymns spans four CDs that are available as a set.
Hymn Restoration - Book + CD Bundle
Devotional book + 4 CD set.